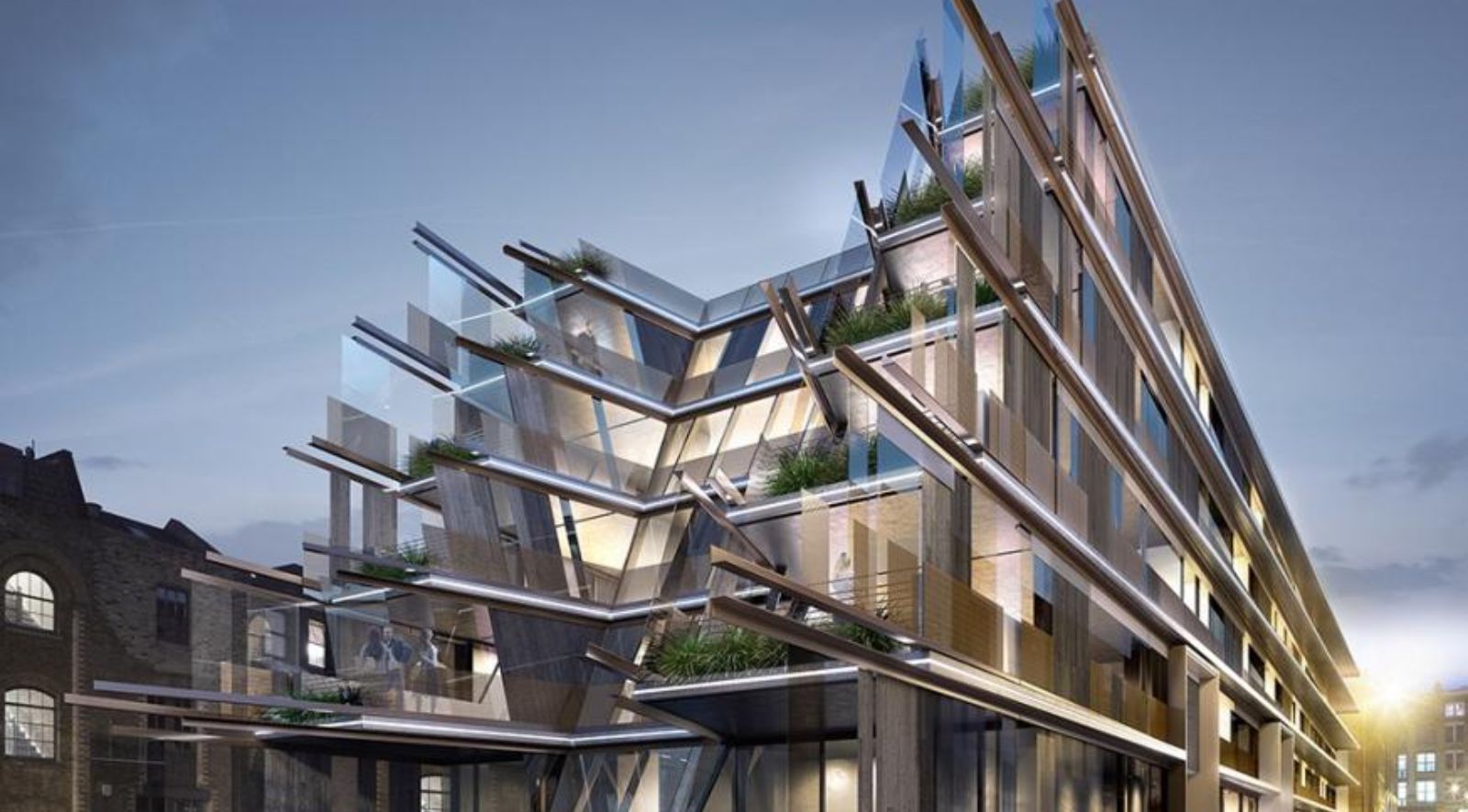 Nobu Announces Upcoming London Hotel for 2016
Nobu Hospitality is expanding into Europe with the Nobu Hotel Shoreditch in London.
The 156-room hotel will have food and beverage menus to be developed by Chef Nobu Matsuhisa specifically (and uniquely) for the property. Cool touch: As with all Nobu hotels, the design will reflect both the city of origin, as well as Nobu's "East-meets-West" style.
The hotel's five stories will be fractured into angular, fair-faced concrete balconies that—combined with cantilevered corten steel beams—form a "frayed" edge to the northern facade. Six protruding slab edges will penetrate the glazing and "accentuate the horizontality of the volume," as the design team describes it.
This hotel, which is currently under construction and projected to open in the first quarter of 2016, is under a long-term management agreement between Nobu Hospitality and owner Willow Corp Sarl. It is being developed by Meir Abutbul, the London-based boutique hotel developer. It will be located at 10-50 Willow Street in London.