WE PROVIDE TRAVEL SERVICES TO THE ENTIRE GLOBE
Every day, we book airline reservations, car rentals, hotel and resort details, cruise packages, private jet accommodations, even group and business incentive travel.
Daly Travel serves clients from all over the United States – so wherever you are, drop us a line to see how Daly Travel can make planning your next trip easy, hassle-free and, dare we say, enjoyable.
Our Complete Trip Planning system is like nothing else. We'll prepare a customized itinerary for your trip, so you can quickly and easily review your plans and have all your important travel information at the ready. Think of it as a playbill for your vacation.
Start your Complete Trip Planning request to see what Richard can do for you!
Learn More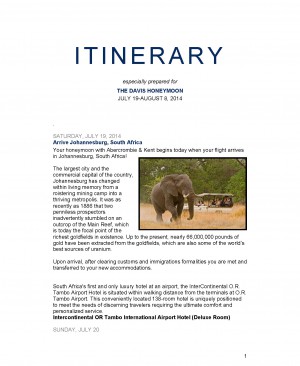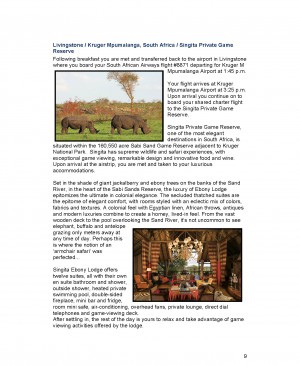 Daly Travel is accredited by the International Air Transport Association (IATA) and the Airlines Reporting Corporation (ARC).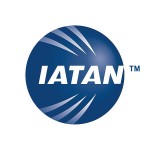 The IATA promotes professionalism, administers meaningful and impartial business standards and provides cost-effective products, services and educational programs that benefit the travel industry.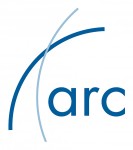 ARC is an airline-owned company serving the travel industry with financial services, data products and services, ticket distribution, and settlement in the United States, Puerto Rico and the U.S. Virgin Islands.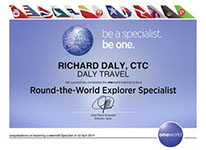 Richard has been a oneworld Round-the-World Explorer Specialist since April 2014. This commendation is given out by oneworld Alliance, the world's leading quality global airline alliance.
Daly Travel utilizes Sabre® GDS, the world's largest global distribution system. The system offers flight schedules, availability, pricing, policies and rules, as well as reservation and ticketing capability. Sabre® GDS allows Daly Travel to print airlines tickets, boarding passes and itineraries straight to your computer or mobile device!
You can even view your itineraries, weather information, flight schedules and gate assignments anytime, anywhere.  With real-time flight information, online maps with point-to-point driving directions to your vacation destination. You simply don't have to worry about a thing!
Check Your Reservation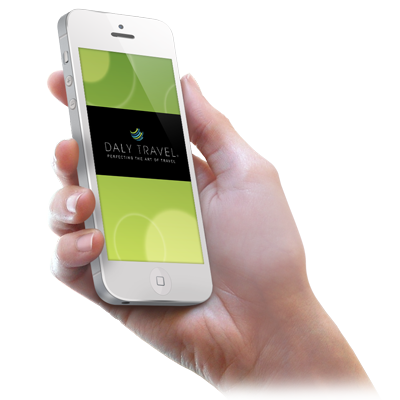 Daly Travel supports many local and national charities, helping to strengthen our communities and educate our population. We support local charitable groups with cash donations, computer equipment and supplies, and complimentary trip planning. Most recently, we planned a school trip to Honduras pro bono.
Current and past recipients include St. Rita Catholic School, Parish Day Episcopal School, Jesuit College Preparatory, Ursuline Academy and the Lupus Foundation.


Travel4Tuition is Daly Travel's affinity program. For each purchase you make through us, we donate a percentage toward the tuition of a child of your choice. Corporate clients can adopt entire schools and individuals or families can pool their rewards to give to one deserving student. Travel4Tuition lets all of us give back to the communities, churches, schools and families that have given us so much.
Register for Travel4Tuition now to give back to your community!
Register Now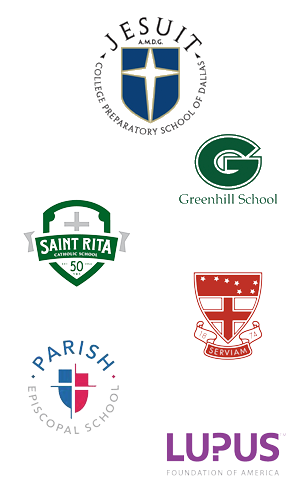 "Thank you Richard for planning our Scotland trip. You are always on top of things and we couldn't appreciate your more."
John Ames
"Richard Daly has orchestrated very complex group travel plans in the United States and all over the world for my students for several years. I direct the social programs at Jesuit Dallas. I am delighted with the attention to detail, kindness, professionalism, and savings on my ticket fees. There have been several challenges that I encountered while I was traveling and Richard was able to remedy them immediately. He is available whenever I need him. He cares about his clients and is passionate about helping others to discover the world in a way that is authentic, fun, and tailored to individual needs. You will never be disappointed with the person we all call our travel genius!"
Rich Perry,
"Thanks for arranging a fabulous trip for my daughter and me on the cruise-we had an amazing time!
I appreciated your card as well."
Dr. Sara Tranchina
"You did a great job, and we loved it. ... I didn't want to let another day go by
without saying thank you!!"
Andrew Litton,

Since 1984, Daly Travel has been providing residents of Dallas, Fort Worth and Plano with the best experience in the travel industry. At the age of seven, owner Richard Daly had the privilege of tagging along with his father on his first of many international trips. Bitten early by the travel bug, he's never recovered.
While studying at Texas A&M, Richard worked as a tour guide and later became a manager for Wyhdham Hotels and Resorts. His 30 years of experience as a travel agent and inside knowledge of the hotel and resort industry make him one of the top travel guides and agents in the country.  Chances are, if you want to go there, he's already been, so he can pair you with all the right places to match your travel dreams.
Richard is a Certified Travel Counselor, an avid runner, and a great friend to know.
FOLLOW, LIKE AND RETWEET RICHARD!