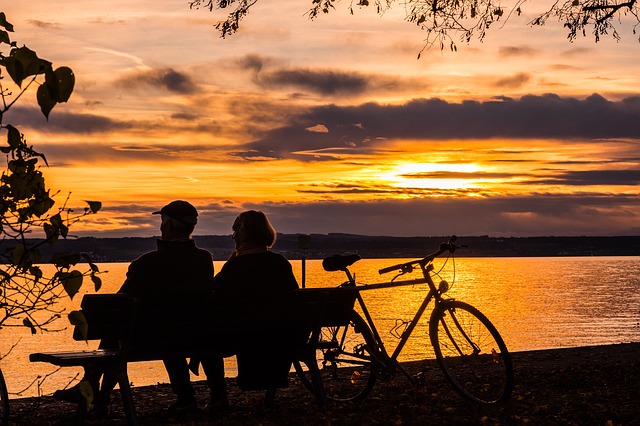 5 Best Bike-Friendly U.S. Vacation Destinations
Bicycling has rapidly grown over the last 20 years and along with it, the facilities, awareness, technology and infrastructure have as well. Today, renting a bike by the day or week is second nature for most travelers.  Here are a few of the best destinationos for getting around on two wheels.
BOULDER COLORADO
With over 95 percent of the arterials roadways having bike lanes or trails on them, Boulder happens to be incredibly bike-friendly. Their bike share program, Boulder B-cycle has 38 stations with 250 bikes and the city itself spends about 15 percent of its overall transportation budget on bicycle traffic each year.
PORTLAND, OREGON
Portland's Bureau of Transportation is pretty serious about biking in the city with their Portland Bicycle Plan for 2030 calling for more than a quarter of all trips to be made by bicycle by 2030.  They maintain a vast amount of interactive bike / walk / transit maps on their website and even offers maps for destination to destination routes. They offer a good resource for bike rentals should you not be bringing your own.
SAN FRANCISCO, CALIFORNIA
There are 63 miles of paths and lanes throughout the city of San Francisco and the San Francisco Bicycle Coalition not only offers maps, classes and resources for biking in the area, but also lobbies the government in bicycling favor. Bay Area Bike Share is the region's bike sharing system with 700 bikes and 70 stations across the city and around the region. Just the commuting traffic on bike alone tells you about bicycling in the state: 40,000 residents commute regularly by bike!
NEW YORK/NEW ENGLAND
Lake Champlain Bikeways is a group of 1,300 miles of bike routes that span Vermont, New York and Quebec containing loops, tours, plus a major 363 mile main trail that loops the lake. Bicyclists can experience peaceful country roads, picturesque villages, breathtaking scenery, charming B&B's and inns, country stores and farm stands, bicycle tour outfitters, impressive historic sites and museums, inviting shoreline parks and campgrounds, convenient connections to passenger rail lines and ferry crossings, and access to numerous lakes and rivers.
MINNEAPOLIS, MINNESOTA
Excluding the winters in Minnesota,  you can't get much more bike-friendly than Minneapolis. As of last year, Minneapolis has 118 miles of on-street bikeways and 92 miles of off street bikeways. The bike share program there runs from April to November and has a fleet of 1,550 bicycles and 170 stations in Minneapolis and Saint Paul. If there is one thing you can say about these folks from the snowy north, they certainly love their summers outside. Many, many other cities have incredible bike share and bike rental facilities and great infrastructure.